There are so many people in the world that have tried to come up with solutions to our worlds plastic problem. From big ocean clean ups to recycling plastic bags and waterbottles. There are ways for you to help too!

One way is as simple as recycling your plastic after you use it. Sometimes this is the difference of throwing something in the first trash barrel you see or waiting a little until you find a recycling bin.
Another way that you could help is by teaching others.

One final way that you can help is by trying to use the least amount of plastic as possible. Lots of people have come up with great alternatives to plastic that are simple and east to use. Here are a few examples.

You could use metal straws instead of single use plastic ones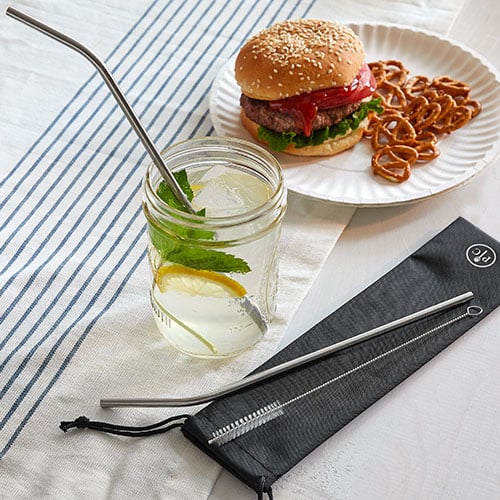 You can use reusable grocery bags instead of single use plastic ones

You can use reusable bamboo travel utensils instead of single use plastic ones